Call for a fast phone quote! 951-501-2900
Welcome to JMW Insurance Solutions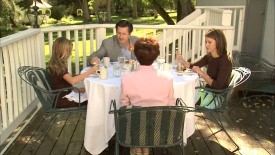 California Insurance Solutions
JMW Insurance Solutions is an Independent Insurance Agency, which means we've made some of our best companies available for your online quick quotes. We are also Dave Ramsey's Endorsed Local Provider for Property & Casualty insurance.

We service Riverside, Corona and many other areas throughout the state of California. At JMW Insurance Solutions, each one of our clients are given a dedicated team of experts that work together to proficiently address all your concerns.

We offer all types of personal and business Insurance coverage to our clients in California including:
Life Insurance

We do what we can for our loved ones not because we have to, but because we want to. With life insurance coverage, you can rest easy knowing that no matter what happens tomorrow, your loved ones will be able to continue living their life. Older people pay much higher rates for life insurance, so consider purchasing your life insurance while you're young and healthy.
Liability Insurance
For your business insurance, we can design a custom package according to your property, liability and casualty needs. Liability insurance is designed to protect against third party claims and when a claim is made, we carry the duty to defend our liability insurance customers.
Home Insurance
Home insurance policies can be quite different depending on what package you decide to purchase. Typical home insurance policies consist of a Declaration Page, where you declare what and how much you are insuring, a Policy Booklet, with details of coverage and exclusions, and endorsements, separate pages that can change specific parts of the home insurance policy.
Earthquake Insurance
In California, it's a pretty good idea to protect your property with earthquake insurance. Most homeowner policies don't cover earthquake damage, and in the case it does occur it is often costly to repair. Our California earthquake insurance includes home coverage, living expenses, if your home is unlivable after a quake, personal property coverage and more.
And Even More
We also provide car insurance and health insurance as well as boat and watercraft insurance.
Give one of our agents a call for fast and friendly service and business insurance quotes. Some of our commercial insurance coverage include the Business Owners Policy, Business Owners Packages (BOP) and General Liability and Commercial Auto.

Let us help you cut your insurance cost! Just give us a quick call today at 951-501-2900 or Submit one of our quick online quote forms - with the help of our dedicated business partners; we conveniently offer an entire solution for all your insurance and business needs.